Zen Bins Destiny Update
We hope you all are enjoying your Destiny storage and helping to spread the word about them. If you need more when Empire at War releases (probably in September), Look to some of our online retailers or you can have your local game shops send in a request at www.zenbins.com. Thank you all again for making these a great success!
Cool Stuff Inc.
Miniature Market
Top Shelf Gamer
Board Game Bliss (Canada) – Destiny and other restocks very soon
Gen Con
We are very much looking forward to the 50th anniversary of Gen Con and a sold out venue this year. Also, we are debuting our new 2-in-1 Token Trays at the Miniature Market booth #2703. These are small 3x3x1.5″ containers to hold your tokens/resources for your favorite games. If you don't have a chance to get some there, they will also be coming to retail soon after the convention.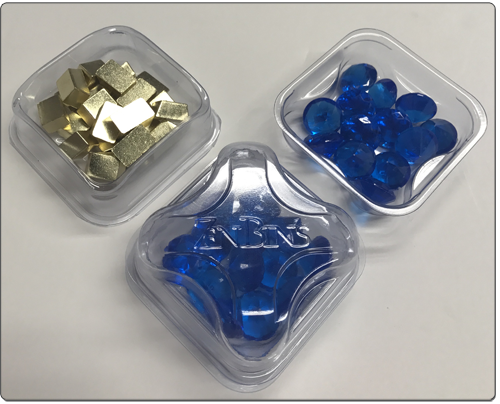 Features include:
Tokens can be split up and used in the lid and base for each side of table to use.
Rounded edges for easy removal
Sturdy anti-crush design
Stackable (non-locking)
Future Projects
We plan to check out/demo the hot new games and take stock of great potential candidates for future storage solutions. Let us know if you see any that stand out to you as well.  We'll pick up a copy of the Rebellion expansion: Rise of the Empire to see how to best incorporate that with our existing storage solution.
International Shipping
Our second round of international shipping went out this past week.  From the first round we have several orders that still have not arrived or were marked as undeliverable. If you have not received your order or contacted us about it yet, please send us a Kickstarter message.  Our shipping company said that sometimes the orders can get held up in customs and can take up to 2 months to arrive in these cases.  If not received by the 25th of this month, we will consider those undeliverable as well. At that point we may just refund the orders.
Thanks,
Brian Evans – Zen Bins